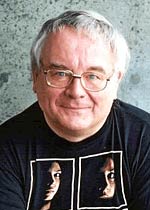 All right — working on the new story very slowly and toying around with new programs. I managed to torque off another classmate — it's almost a laundry list of people I managed to piss off, however I am testing out a new word processing program before I go and teach my cousins how to use this and one of them uses a tablet computer. I did some HTML coding on a 2001 era piece I recently revived.
I am wondering how this program works compared to my local programs I use on my laptop. Well you know how that goes when you're dealing with fandom types — there is a creepypasta idea growing for some writers who write that thing. I was reading this website seeing what lingers in their head.
I was called a "freak" by a classmate — oh what else is new there; I need to raise $1,300 for my electric bill and I am nervous about this. I am trying to raise the money via paypal as I do accept paypal payments. I can give this vehicle for those who have problems with their computer and need something they can toy with online or in a library and can save what they have when time is up.
"Why are you willing to get this site to people?"
Well I can't keep this information to myself with doing the writing thing — and passing this information along is a handy thing for those who are short story writers who have Wi-Fi. When you have classmates blocking you — well it comes with the territory as an author.
I am sure if Monika (Fugate) finds this blog, I am not mad at her but Misty was shocked that she bowed out on this ambitious project — I am almost done with this project. I can't believe I can say I am almost done with the ensemble project. It is not like I am going and say, "Who will I piss off today?"
Tiffany was making Voodoo Doll jokes in chat; I guess I am not the only one then in the dark humor department. Well I was going back and forth to get the Iliad and my new catalog titles ready to go and the challenging is the cover arrangements.
I have a daunting task editing my second book for CreateSpace.com. The new story is about 9,300 words but taking a break to get The Iliad ready and get the word out with the other project. I am depending on Word of Mouth to get this going and muster up sales of Issue Five to raise the funds to pay for my Electric Bill.
Those of you doing band invites — it's cool and all, but please slow down because I need to keep a feed open when I see Weird Tales opening for submissions. The Iliad had to go through a cover re-design as the second namesake did too. I am sure someone is screaming this.
"Stay out of my head you freak!"
Well let's keep telling yourself that as I am working on the new material.
When you had to deal with Robert Champion's bullshit — you're bound to get a new idea and see if you can make a mint from it. Kevin of Smashwords.com seemed to have limited my options but the asshole — well I have a piece called The Vitriolic Realistic going around as an e-download. I am toying with my spines on the second namesake to get everything past inspection.

CreateSpace.com noticed some things with my titles how I can render and place each graphic in there piece by piece — I had created a tool I can use with LibreOffice Draw when I have artwork that completely wraps around like I did with The Iliad, Suburbanite's Confessional, and Issue Five then the two anthologies I am working on. I managed to completely redesign the front cover and did the logo based upon the 2011 namesake logo. Dirty Black Winter I am trying to design the cover in a way where it's closer to how I originally wanted the book then need to write a whole new introduction for this one then the daunting task is trying to get Tabloid Purposes 3 ready for it's CreateSpace.com emergence.
I wish I wasn't able to do part payment — I am trying to get on ComEd Hardship and I have a few places to help raise the funds but just a matter of getting the word out. I will be offering coffee mugs on Cafepress.com of my photography — and even a travel mug of photos I took from 2007 to help raise the money for my electric bill. I don't know how cafepress.com does the payments and such but the shirt deal is kind of tricky when having the screen printing.
I am looking at Zazzle.com to sell these coffee mugs with my photography on them and seeing what I can do to offer the wraparound photos in a cool way. I have a new sweatshirt up and working to get an older piece live as well. I have a few watches available — The Statue and the Downers Grove watch I did so feel free to shop for your friends.
The story I am doing the coding for is a few of the 3000 word short stories I wrote over the years. I just got the trash bill and man I am a little scared to open the thing — that's more the reason I got active with zazzle.com in combination of GoFundMe and a few others. I got the Zazzle deal working who wants some watches — I found submissions I got and one story from Wesley R. Irvin came to mind in 2007 said I could use his story free of charge. Ramsey Campbell should learn not to fuck with careers especially if he's staring to throw glass stones — someone whose hatred is blind and uninformed. I guess he noticed my pen name then started to talk a lot of shit.
Ramsey you shouldn't throw stones in glass houses if you also work with CreateSpace.com. The deal with the industry is I am dealing with real hypocrites when it comes to those who emerged from the market — Ramsey you shouldn't piss on someone who has the means to get H. P. Lovecraft into a high school. Well speaking of releases I am happy to announce my presentation of The Iliad is ready to go and man this looks cool as hell.
I am sure someone would say my career is constantly fist fucked because I don't publish certain things. The deeply rooted hatred some have for me think it's fine for my copyrights to be freely and willfully violated. Well if you want on The Lock and Key Challenge I will open the word count to 7000 at most but the least for modern era writers is 3000 words. I can't believe I managed to get my presentation of The Iliad ready to go and that should raise some funds too — so help me get the word out about this.
Ramsey Campbell would tell his own son to give up as he panned my Testimony without reading the entire thing — there goes the beginning of writers wanting to end my career as a publisher too see what went down on writingforums.com when S. E. Cox lifted Quakes and Storms: A Natural Disaster Anthology in 2010. All right I got confirmation that my cousin's best friend has her dress at the condo — my cousin sent me a copy of the painting she got for her birthday. Well I am happy to say the wait for The Iliad with my introduction is over — there were many asking about this and those who want this release it's available and I will be linking this up to here.
I made Ramsey Campbell chose between my career or Sangiovanni's — man that didn't fly too well with him.
"What's wrong John, don't like when an ultimatum is thrown at you?"
Ramsey Campbell finally realized what he did was quite low.
As what you see with Brian Keene going after my SSN and some twat doing his dirty work. So tell me, on video who exactly did I plagiarize because I would never plagiarize anyone. For someone to be the most respected — he praised a twat who did something highly deplorable. I am guessing the one who is posting as the anonymous user "myself" is either Karen H. Koehler or Christine Morgan because they might be friends with the Stygian Dealer plagiarist. Do they want to deny that I was plagiarized — way to deny the holocaust in that department. I had noticed that some of S. E. Cox's anthologies are still in print as Kaolin Fire had leaked Blood Contender when I had submitted this to GUD Magazine — Kaolin you might as well give up publishing you purple haired faggot.
I guess some will be pissed I do horror that's street level and does carry itself like an all out street fight. This new story I am writing — that's in the 9,400 word range. I have two freebies too one to Wattpad.com — an exclusive to Wattpad.com; as I am going to invite some wattpad writers to join me in print if they want to do some exclusive material. The new story — it's the style that the early readers coined my style; Happy 18th Anniversary to the Urban Macabre. This new story takes what I did with M.I.T.H.O.M. and made it darker and heavier hitting than both Fandom Writer stories — it's smaller though than the latter.
Well with both anthologies I am working on — one that took more than a year is now 172 pages and the other is 161 pages. I am looking for introduction guys on both. My following is slowly regrowing from what it was from last year on wordpress.com. The joker who had my page unpublished had caused me not to be able to post as either Lake Fossil Press or my author page but I can comment as them though.
"Wait one of Kealan Patrick Burke's fans plagiarized you?"
Yes — Robert L. Baupader had done so; as I was showing this to a few people so they can speak up because he was using plagiarism as a weapon of bullying. When it comes to plagiarists — I will quote Trent Reznor with this statement, I still control you. I am tweaking my second namesake because they told me to toy with the front cover a bit. The two anthologies will see never before published short stories — and sharing the photography duties with both of them as I will show what my editor photo I am going to use is like — the editor photo will be from Richmond, Virginia.
I have a unique challenge with the page arrangements on this anthology it's a little more challenging than the namesakes or the other project because I am editing the body of the anthology in MS Word. I invited some of Tabetha's roster along with Tabetha Jones as a guest because she gets to appear with a writer who was a personal friend of the author behind The Slaugherhouse Five. My new stories address The King James Only Movement — as I know one of their key figures had been released.
I will say it like this; Ramsey Campbell, really has it all wrong with me because I never went after someone's SSN and if Kealan Patrick Burke refuses to speak up about this. I will have him deported to North Korea. This one anthology I am working on is not just very dark horror stories with both anthologies but Reed seen the process of the ensemble and said it was very edgy and bold. I will say this much — the new story is quite disturbing playing up an unreliable narrator aka The Underground Man technique. One thing I want writers to refrain from is torture porn.
I would like to try out some of the Dark Storm Publications roster on this anthology as Tabetha is going through a Rolladex as I am of who might be game for this one. Tabloid Purposes was a group of far-off friends getting together and doing a project over the years. I am trying to figure out how to get the arrangements to CreateSpace.com's standards — but one thing I want to see Ramsey Campbell do is put one of his stories on the chopping block for an anthology where this new story I am writing will appear because if I can keep pace with H. P. Lovecraft.
Appearing with him and Sangiovanni would tell them both to shut up. And J. T.aka LeppLady — you want to try to even fuck with me you fucking plagiarism advocate. I guess you were pissed off by that bestiality crack because the only sex you get is farm animal.
I guess Christine Morgan is not going to stop ripping me off with her piece of shits that are a bastardization of my anthologies; well wait until the two new anthologies are done. The one was an impromptu. The impromptu deal well some were pissed at me because of my ensemble project so I am doing something for those who felt left out. And VampireFreaks.com — toying with the haiku is kids stuff so you want to really show how good you are. Pound out a short story or what they call an original pasta as I have been reading around Creepypasta.com. I am going to say what J. T. is doing is a tad creepy going after a small publisher's daughter.
Well Tabetha if you are reading this and looking or ideas go look up the Mythology section (this one is the most intriguing) on Fanfiction.net and FictionPress.com then go searching horror stories. I am giving Tabetha a chance to really show me what she's able to do because I am inviting her to research the areas where I research for subject matter. Go venture FictionPress.com to see what the writers there are churning out — I will talk with Tabetha and some of her roster but there are some ground rules with my anthologies — one story per writer.
The magazine's 10th and 11th Issue I showed up as both my given name and my pseudonym. But J. T. you have my very explicit warning to you — you fuck with someone who has a learning disability you're done. So that's what in a way how Wandering in Darkness came to be — Karen H. Koehler's crusade against my career is pretty much done.
I had some bitch telling me give up as an author, get off disability and get a job. She's a cunt who doesn't understand how I saw a powerful medium based on my short stories. The drawing I did — well it looks like a psychotic 18 year old. I was 22 when I did that drawing though. I like the reaction I got from Brett Talley when I told him I did an introduction to The Ilaid.
The reaction was priceless because Greek and Roman Mythology are the deepest rooted elements of my horror fiction. I like reading about Mythology based work from time to time.
"I didn't know you were into the Classics!"
I gave him something to really had his mind going about the idea — talking about how I choose to put the presentation together. I think that reaction is more the reason I think this presentation is going to be very cool to see. I hope you guys enjoy the presentation of The Iliad and the piece that I thought was lost.